In May 2023, we proudly received the silver award under the UK Ministry of Defence Employee Recognition Scheme for our continued support to Defence and the wider Armed Forces community.
The scheme was launched to reward employers who support Defence People objectives and encourage others to do the same, aligning their values with the Armed Forces Covenant. This includes employing serving and former members of the Armed Forces community, actively upholding a positive stance to their employees via established HR policies and procedures and demonstrating flexibility towards training and mobilisation commitments for Reservists and Cadet Force volunteers. Read more about the award.
We caught up with one of our fellow service leavers, Richard Watson, to learn more about his role in the military, how he found the transition to civilian life and what transferrable skills have supported his new role.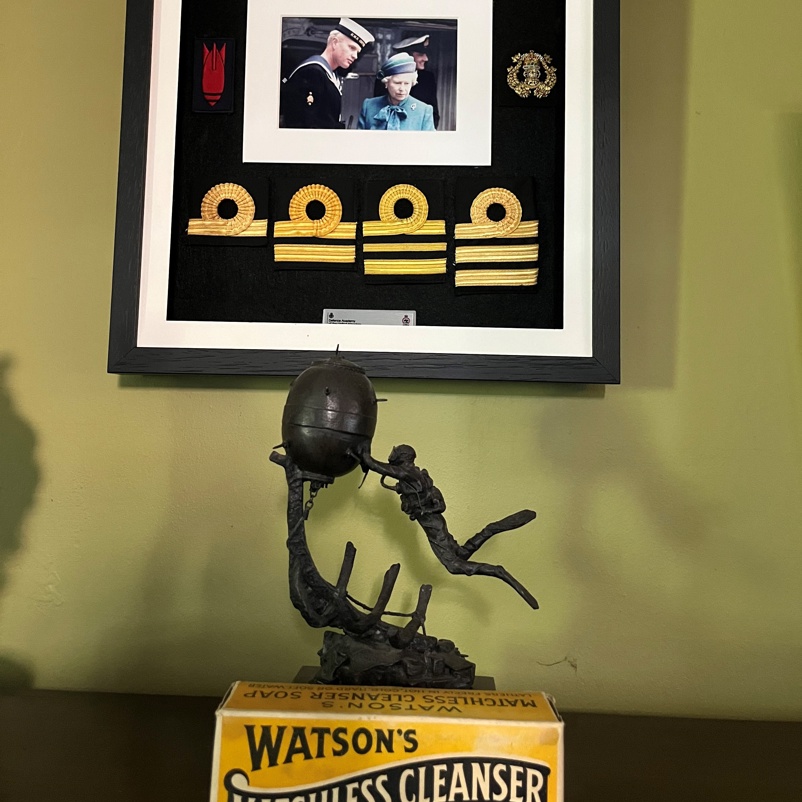 Name: Richard Watson (also known as 'Soapy' after the early 20th century Watson's Matchless Cleanser Soap) 
Job title at JF Subtech: Deputy Explosive Ordnance Disposal (EOD) Superintendent 
What was your military service? 
| | |
| --- | --- |
| 1984 - 1999 | Royal Navy Clearance Diver AB - Petty Officer   |
| 1999 - 2014 | Royal Navy Mine Warfare and Clearance Diving Officer - Sub Lt – Lt Cdr |
| 2014 - Present | Royal Navy Reserve MCD / General Warfare – Lt Cdr – Cdr |
What was your specialist role in the military? 
In the Royal Navy, I specialised as a Mine Warfare and Diving Seabed Operations EOD. This included all the training, operations and safety aspects of the role. 
How long did you serve for? 
I have served in the Royal Navy and as a Royal Navy Reserve for a combined time of over 39 years.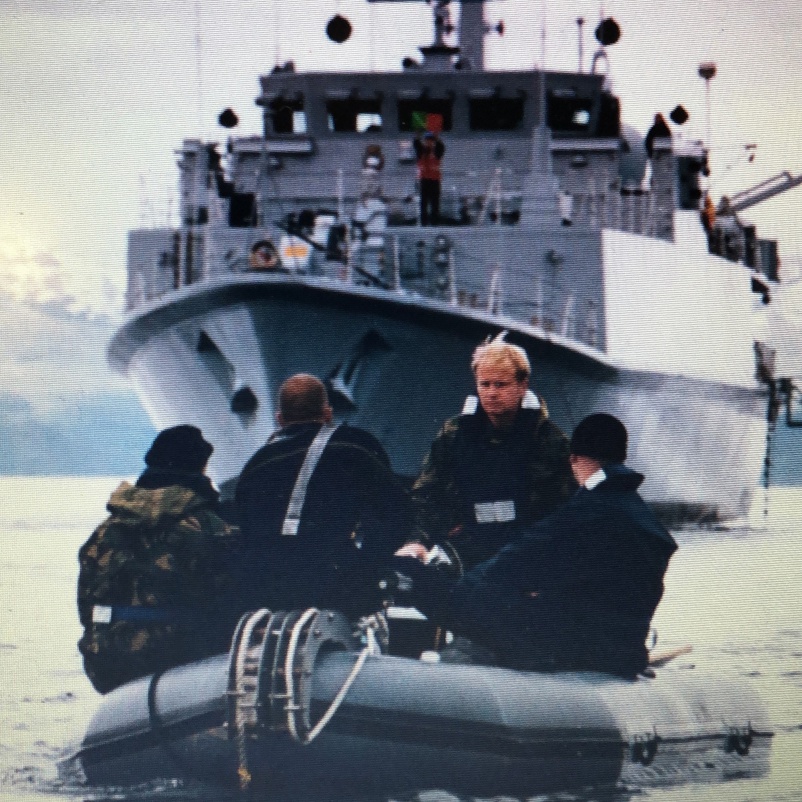 What transferrable skills from your military career have you brought to your role at JF Subtech?
During my time with the Royal Navy, I have gained many qualifications in health and safety, leadership, management and specialist qualifications in diving, EOD, seabed operations and Standards for Training, Certification and Watchkeeping (STCW) Mariner. The Royal Navy has six core values: commitment, courage, discipline, respect for others, integrity and loyalty - which without doubt, most employers would certainly want their workforce to possess. I've found throughout my experience, these fundamental transferrable skills have certainly helped me in my civilian roles:
Ability to perform under pressure

 

Communication

 

Commitment

 

Certitude

 

Energy

 

Enthusiasm

 

Flexibility

 

Integrity

 

Logistics

 

Leadership

 

Soft skills - being able to interact at every level

Strategic planning

 

Safety, security prowess

 

Teamwork

 

Technical skills

 

Problem solving

 

Self-sufficiency
What qualities do you bring to JF Subtech with your past / current military service experience?
My great enthusiasm in working within my specialism of EOD, diving and submarine rescue allows me to work across the James Fisher Group, supporting product lines including JF Subtech and JFD.
What is your experience in transitioning from military service to JF Subtech?
Leaving the Royal Navy was easy for me. After a very unexpected job offer with National Hyperbaric Centre / JFD, I did not have much time to think about what the change would be like. Regardless of length of service, everyone leaves the Royal Navy at some point, and I thought that eventually it would happen anyway. I was so lucky to have such a varied career. Working my way up the ranks from a lad and becoming an Officer really gave me some rounded life skills. This can be a challenging time and involve a period of adjustment which can trigger several emotions from elation, feeling overwhelmed and apprehension. There is some good support for service leavers as they start their transition to the civilian world and I would recommend grasping every opportunity. I used all my learning credits to support various qualifications such as safety related qualifications that complement my already extensive portfolio gained in the service.
My experience moving into the civilian world has, I believe, been a natural progression. The key is to understand that you are not in the military anymore so there are areas where we do have to adapt slightly. I have seen other ex-military addressing people in a way that may come across as abrupt. On the whole, just use common sense and spend a little time to understand your civilian colleagues first. However, politeness and professionalism mixed with a bit of military humour seemed to work for me.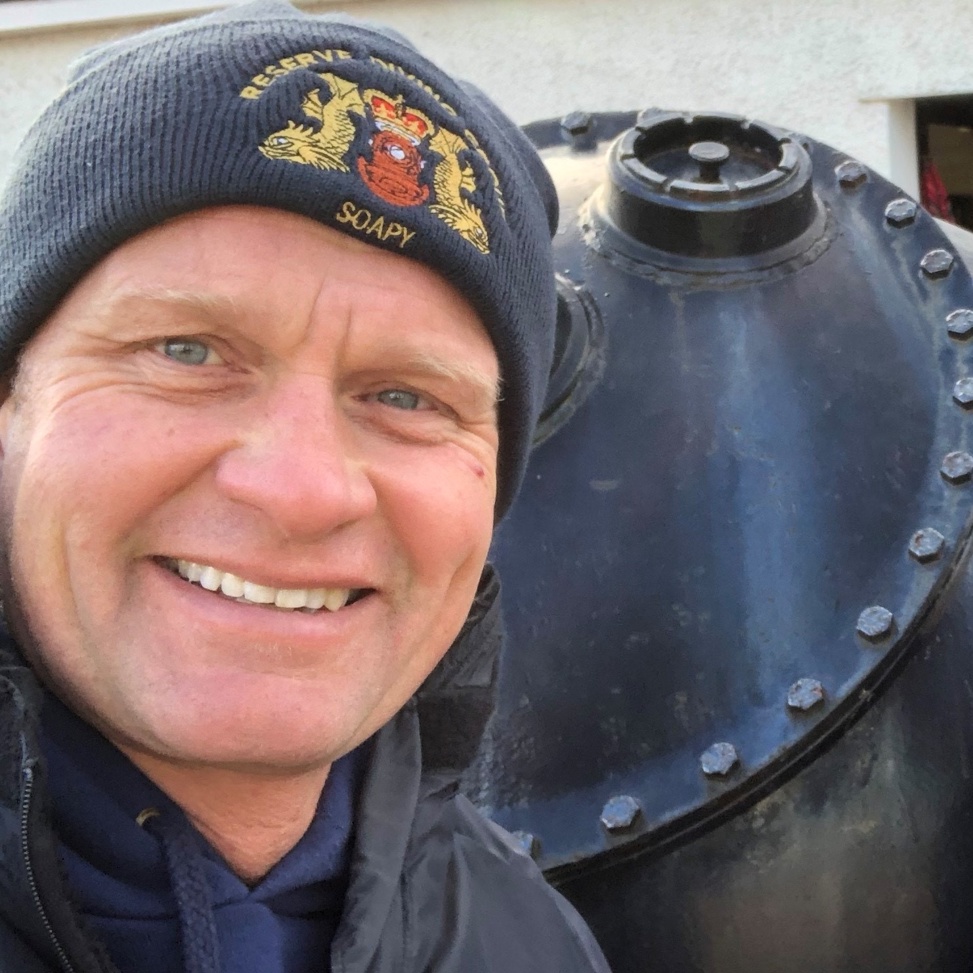 What advice would you give to anyone seeking a career outside of the military?
Just be yourself – humble, communicate effectively and be loyal.
My top tips would be:
Translating your military skills and experience to the qualifications required for the job you would prefer to do. Try and make yourself stand out to employers by adding an updated CV that reflects your diverse military experience and prepare for your interview. However, just be aware of the levels of your military skills when transferring to civilian skills. For example, I have seen on some CVs people referring to 'senior management' – when in fact it's best to state 'management skills'. Conversely, it is important not to downplay your skills, remembering that most service leavers possess direct, organisational and strategic leadership skills.

Job search is important

Know what you want

Get a contact / mentor within the industry that can help you. There are many fellow veterans out there who would be delighted to help

 

Ensure your CV reflects that area / industry - get your mentor to check it if you can

 

Have a good referee on standby that can support your skills and qualifications

 

Prepare for your next job interview - keep in mind that your interviewer may not be well-versed in military backgrounds. Research into the company is paramount so that you can show your understanding of the company, industry and job role  
Work ethic - communication with people, be friendly, flexible and enthusiastic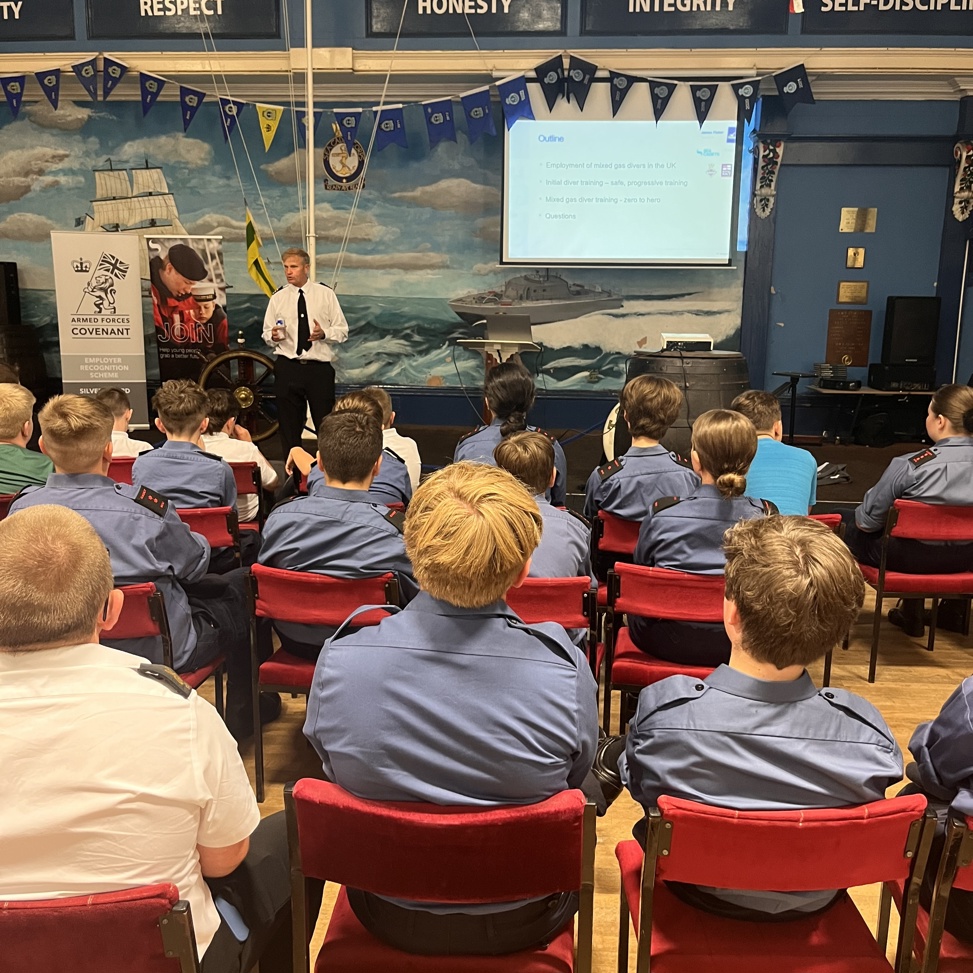 What challenges did you face when leaving the military?
Sometimes in the civilian world, you may not receive the 'gold standard' you're used to in the military. For example, military training courses are normally longer (at a cost), while most civilian courses are slightly shorter - so maximise all the time on your civilian courses. Your lifestyle changes as well - there are no Wednesday sports days - however you make changes so that you still try and maintain a good habit and routine. For me, training before work and after work was so important and helped manage my mental pressures when I first transitioned.  
Why did you join JF Subtech?
Having worked before with James Fisher, I love the variation and differing operations we do which suits my own skills and knowledge. I have made some wonderful friends across the James Fisher Group.
JF Subtech specialises in subsea engineering, IRM (diving and ROV), EOD and decommissioning. I am certainly very keen to work on how we as a company can continue to deliver quality projects whilst at the same time, grasp innovation to reduce our carbon footprint and protect the environment. As a Royal Navy Reservist, I still enjoy and utilise my skills, qualifications and knowledge to support my role as well as other areas across James Fisher. 
As a reservist, how does JF Subtech support you with your military commitments?
James Fisher has been incredibly encouraging of my reservist role and has supported training courses and events. As JF Subtech's champion of its Armed Forces activities, I have worked extremely hard to help the company achieve the Silver award in 2023 and we are now working towards the Gold award in 2024. As James Fisher is made up of three key divisions - Defence, Energy and Transport - my aim is to support the entire Group to achieve its gold status.